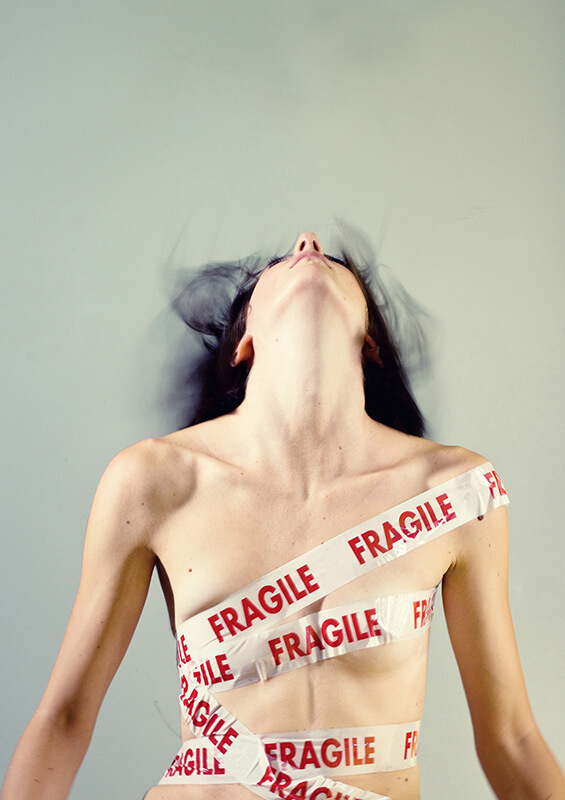 5
Fragile
Digital photography print on non-woven fabric
5mx3m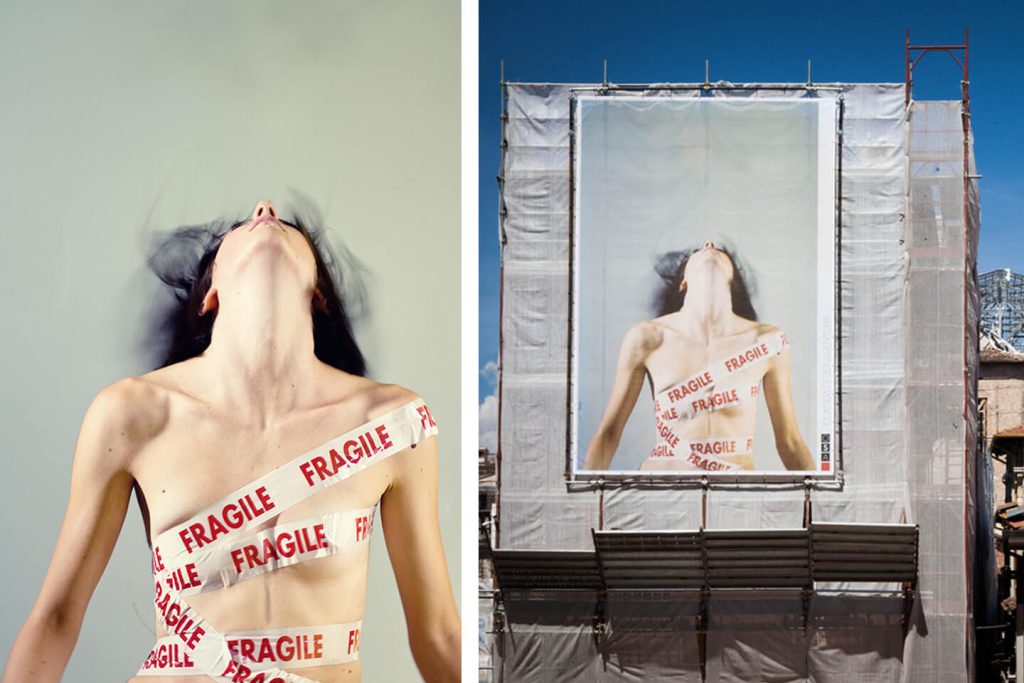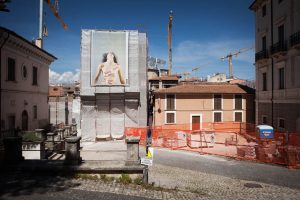 Synopsis
Fragile is a piece dedicated to the city of L'Aquila, following the earthquake that destroyed the artist's hometown in 2009.
In Fragile, the woman – and with her, what she symbolizes by affinity: the mother, the city as womb – is represented in her vulnerability, explicitly externalizing her own fragility. This is the paradox represented in the piece: manifesting one's fragility is an act of strength.
This project was powered by Off Site Art.