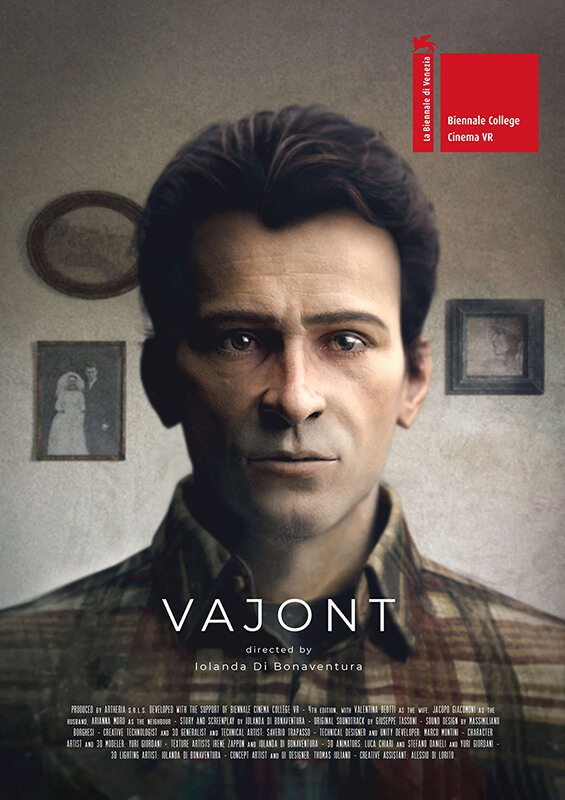 Synopsis
Vajont is an interactive first-person VR experience set in the Italian valley of the same name.
The story takes place a few hours before a disaster – one of the greatest Italian tragedies since the end of the Second World War. On October 9th, 1963, a landslide slipped into an artificial lake and generated a devastating wave, almost completely destroying the nearby villages.
This piece is an interactive first-person experience that was inspired by real events. It is set just a few hours before the great flood. A wife and her husband, inhabitants of one of the small villages, are having a conversation about their future. The woman senses danger and wants to leave their beloved home, while the husband dismisses the idea of any impending doom.
The characters represent, metaphorically, the contrasting feelings of the people who live in risky areas: the deep struggle between our need to belong to a place, and our natural survival instincts. Can we accept the idea of ​​having to protect ourselves from something that is part of us – the place we were born in?
The participant has the opportunity to move into the space, interact with objects, and make choices that influence the course of the narration.
Are the husband and wife going to leave (thus saving their life), or are they going to stay?
That is up to you.
Name: Vajont (Virtual Reality experience)
Genre: Drama
Year: 2020
Length of the film: 20-40 minutes (depending on the participant's behavior)
Language: Italian, English
Role in production: Screen-writer, Director, Director of Photography
Award: Winner and developed within the program Biennale College-Cinema Virtual Reality, realized by La Biennale di Venezia, with the support of Mibact – Ministero per i Beni e per le Attività Culturali e per il Turismo.
Screenings/Festivals: Venice VR expanded (out of competition), Virtual Reality section of the Venice International Film Festival of La Biennale di Venezia.
Wanna read more?
Biennale Website Official Website Official Devblog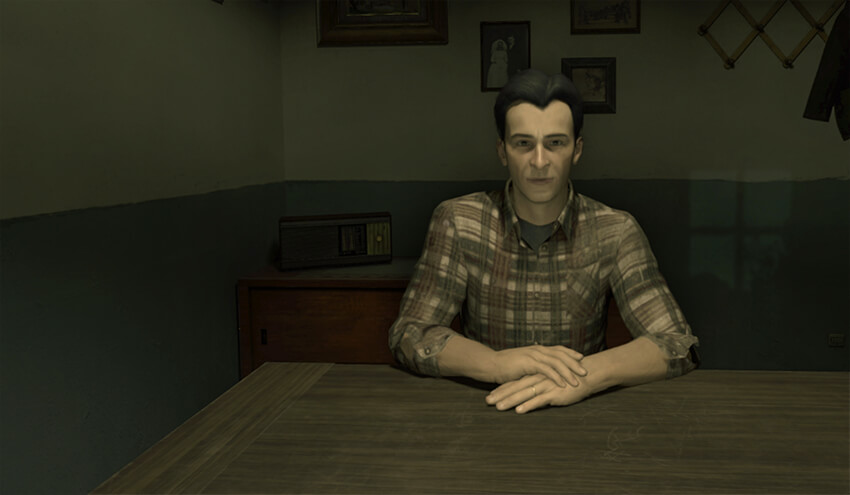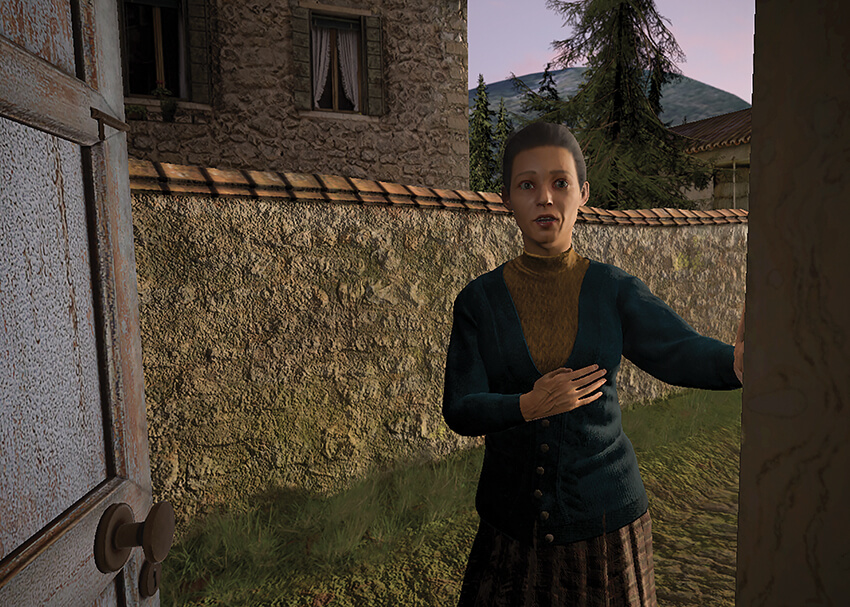 Wanna play

Vajont

?
Vajont is about to be distributed through the Oculus Store. Please, consider to register to our newsletter to stay updated!