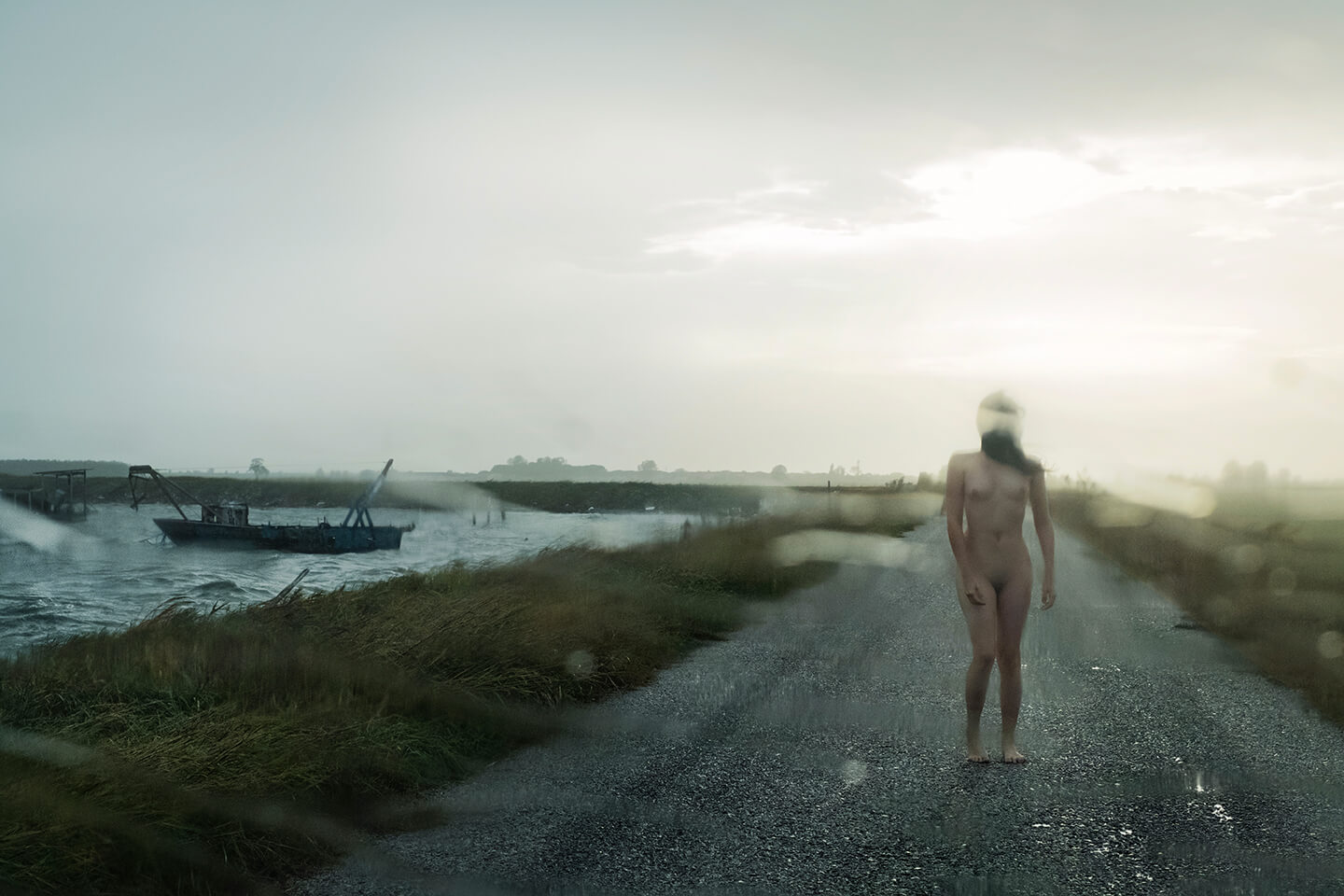 Wipers#1
Digital Photography, 2018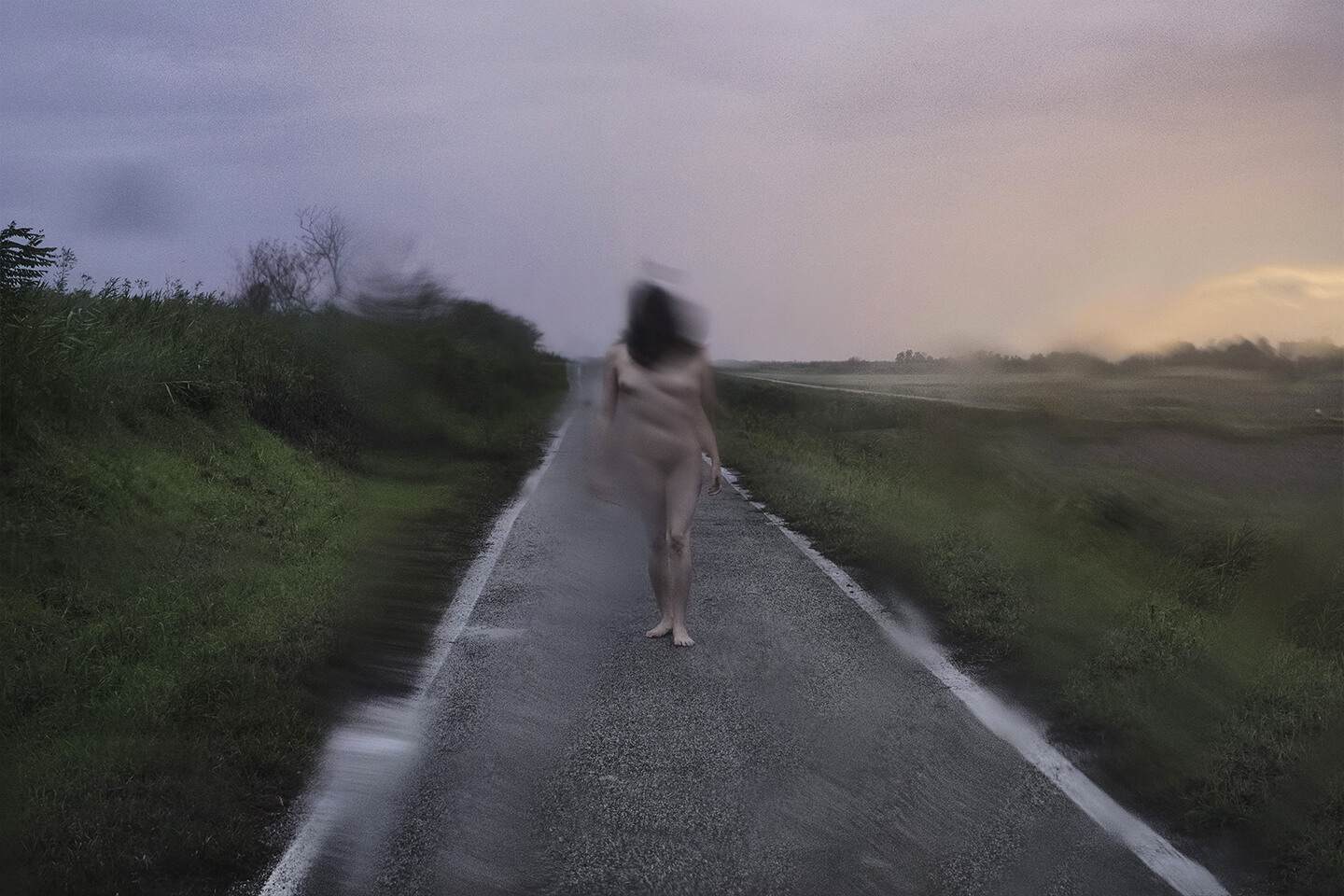 Wipers#2
Digital Photography, 2018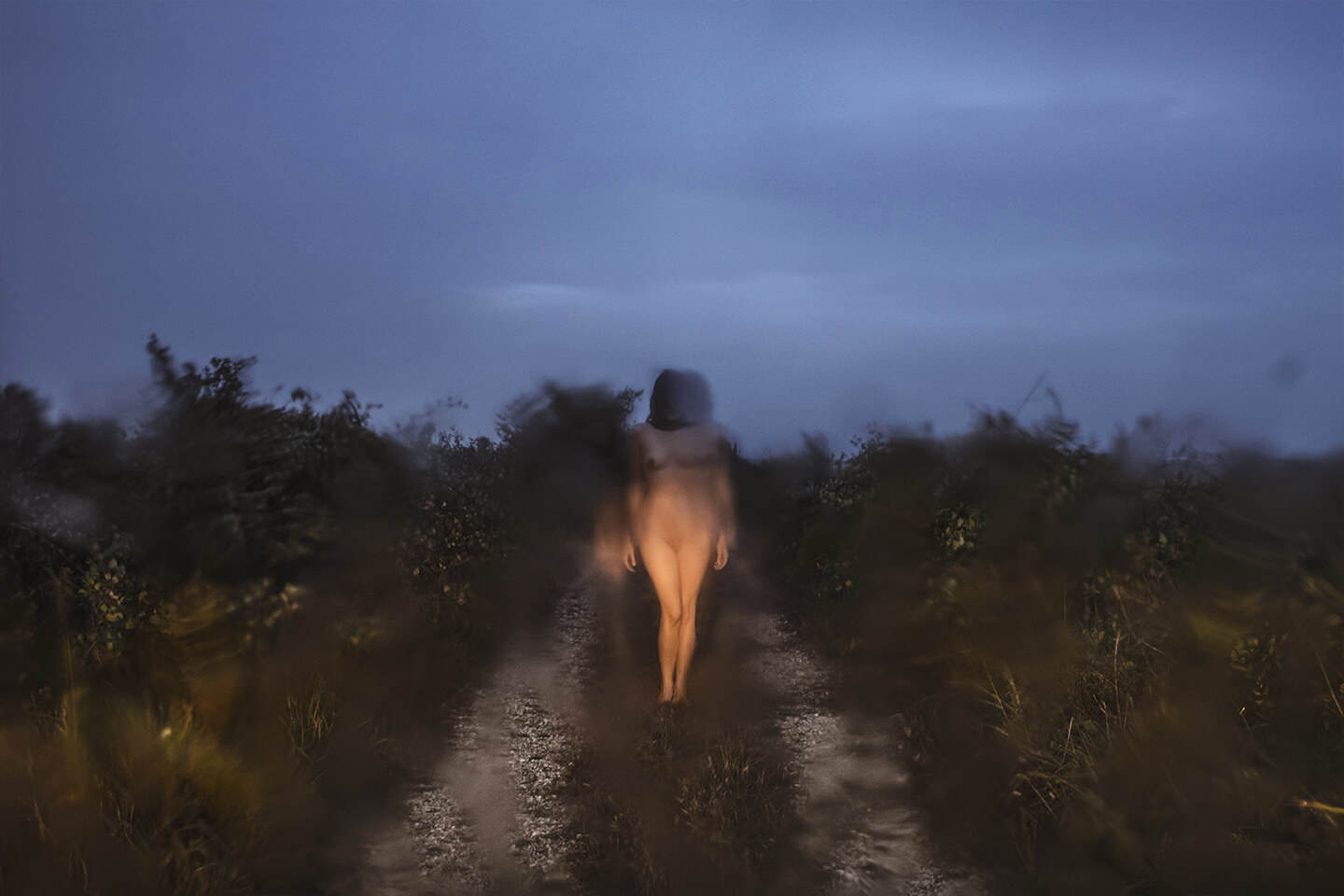 Wipers#3
Digital Photography, 2018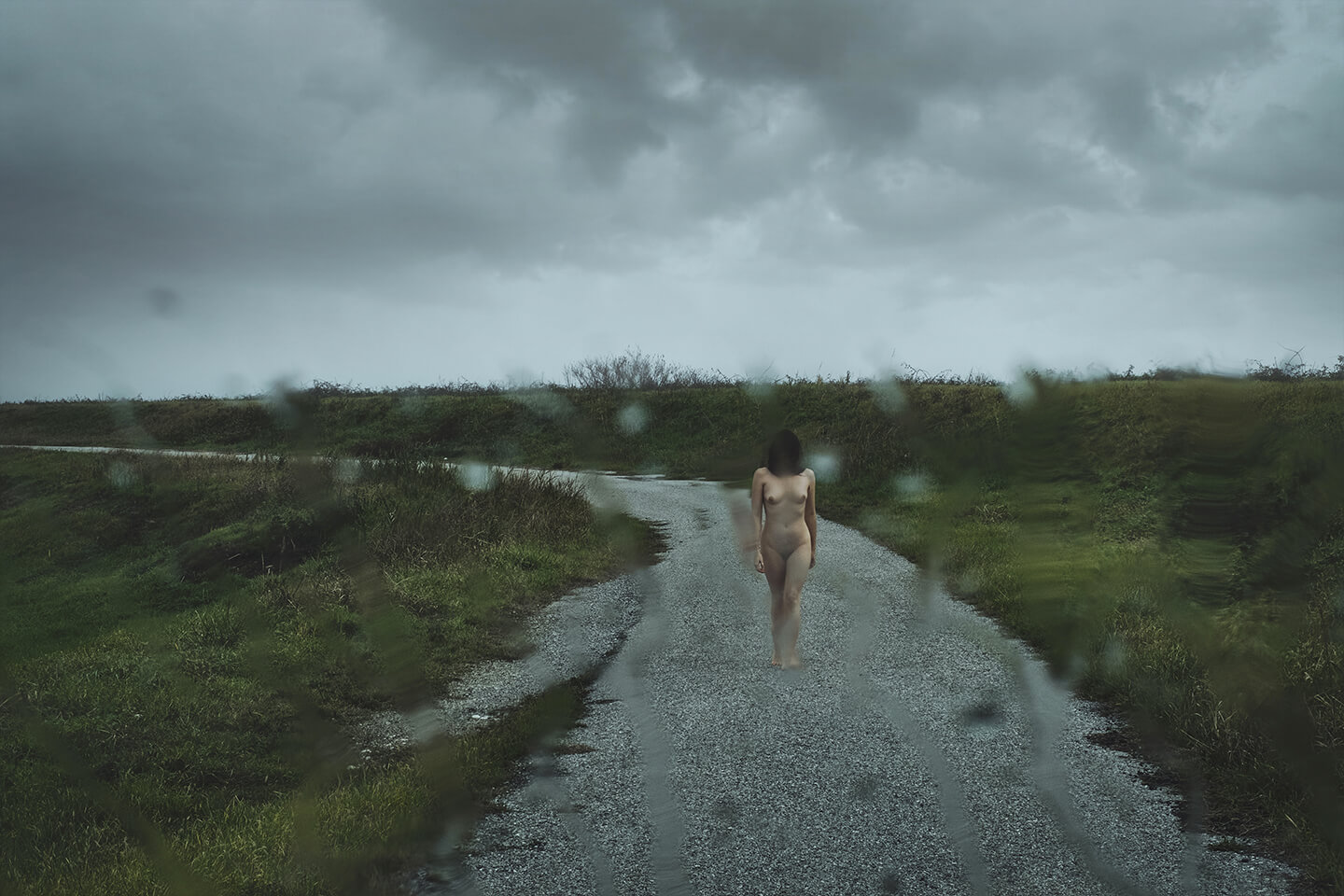 Wipers#4
Digital Photography, 2018

Synopsis
Wipers aims to describe the subtle space separating resilience from learned powerlessness—connecting this feeling with the instability of an ever-changing present, an eternal "now" which has removed the meaning of roles and values, rendering itself unable to replace them.
Is it possible to maintain belief in the positive value of resilience when considering it a profound capacity for non-violent rebellion? Or is it simply a veiled symptom of our own inability to act? Are we victims of this inability—this absence of action—or is it a stain that's soiled our collective conscience?
The currently compiled photo materials were shot in Veneto (Italy) during the period of severe weather that walloped the region in 2018.
The human body—protagonist of these shots—presents itself passively: a helpless spectator of its own being, powerless against nature's pounding, unable to provide its own protection or escape the elements. Is "resisting" the rain a form of resilience or the incarnation of our incapacitation? Who, then, is the enemy?